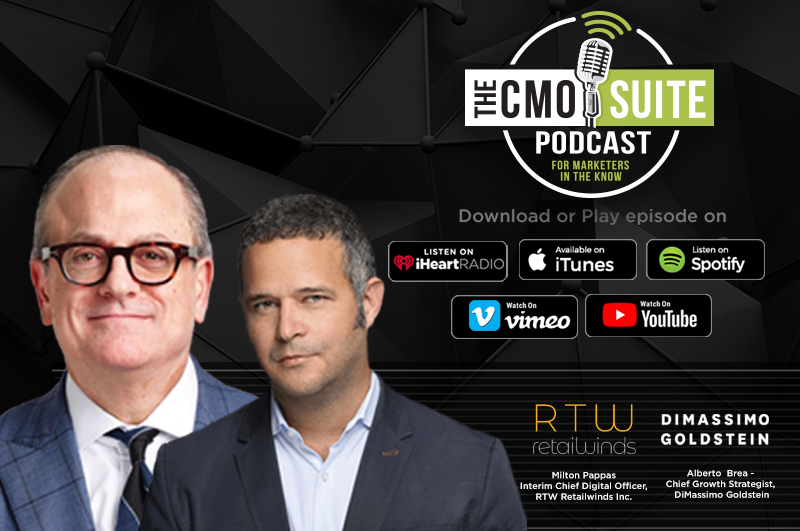 Milton Pappas – Interim Chief Digital Officer, RTW Retailwinds Inc.
Milson is a seasoned digital marketing an e-commerce executive with a track record of driving growth in the highly competitive retail space. He is passionate about the convergence between digital and physical retail and has been recognized as an innovative thought leader in the digital industry. He has spent the last 12+ years of his career managing digital marketing and e-commerce businesses having lead organizations in Chief Marketing Officer, SVP of Digital Marketing, Chief Digital Officer, and President/Head of e-commerce roles. As a head of marketing, he has owned and managed large marketing budgets where he has been challenged with optimizing media mix and driving performance marketing results to deliver strong traffic and revenue growth. As a general manager of e-commerce, he has owned the online P&L with a proven track record of delivering profitable revenue growth for businesses ranging from $100 million to $1 billion and greater in sales.
linkedin
www.linkedin.com/in/miltonpappas
Alberto Brea – Chief Growth Strategist, DiMassimo Goldstein
Alberto Brea helps accelerate startups through a solid definition of Brand Strategy, and Digital Activation while supporting their Business Development. He is a growth strategist with 15 years of expertise driving top-line growth for clients in the financial sector, retail, and technology industry in the U.S. and Latin America. He is the former Head of Engagement Strategy for Ogilvy NY, Head of Experience Planning at RAPP NY, and Head of Digital Strategy at Edelman NY. He is passionate about culture, technology, and data, with extensive experience in bringing data and creativity together to develop experiences that drive business growth. Alberto has established himself as a strong business development professional with master degrees from Columbia University in Economics Policy, Northwestern University in Integrated Marketing and an MBA from Loyola University Chicago.
linkedin
www.linkedin.com/in/alberto-brea