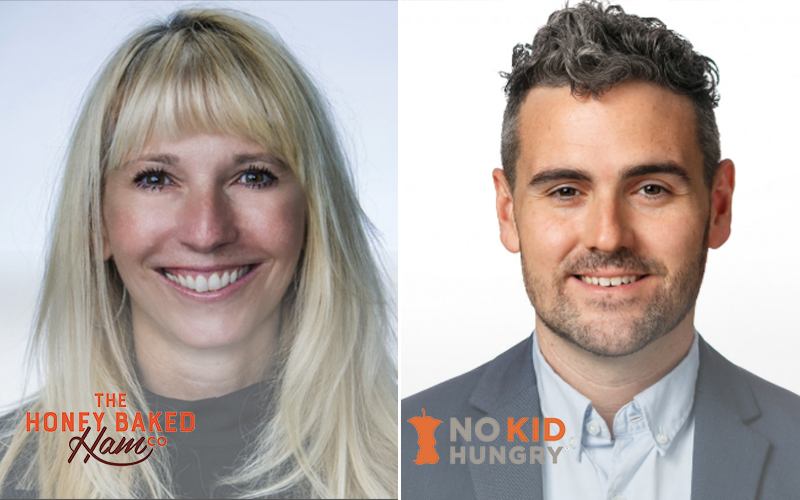 Jo Ann Herold – CMO, The Honey Baked Ham Co.
Jo Ann is a purpose-driven executive and brings more than 25 years of marketing experience. Jo Ann is currently serving as the CMO of The Honey Baked Ham Company. Formerly, she was the Chief Marketing Officer for Interface, Inc. Prior to Interface, she was Vice President of Brand Marketing and Public Relations at Arby's Restaurant Group resulting in a brand turnaround and 13 quarters of same sale growth. Prior to Arby's, she spent 16 years at HoneyBaked Ham, where she served as Vice President of Marketing and then Chief Marketing Officer. She was recognized in 2018 for the Lifetime Achievement Award from the American Marketing Association in Atlanta.
linkedin
www.linkedin.com/in/joannherold/
Clay Dunn – Senior VP, No Kid Hungry
Clay leads brand and media strategy initiatives for the No Kid Hungry campaign. He oversees all public relations, digital platforms, design, and storytelling responsibilities while inspiring others to join the fight to end childhood hunger in America. His teams' work has been widely recognized, winning PR Week's Nonprofit Campaign of the Year (2015), Blackbaud's Impact Award for Best Multi-Channel Fundraising Campaign (2014), PR Daily's Best Advocacy and Awareness Campaign (2014), the Social Media Leadership Award from Knowledge at Wharton (2013), and multiple Telly awards.
linkedin
www.linkedin.com/in/claytdunn/