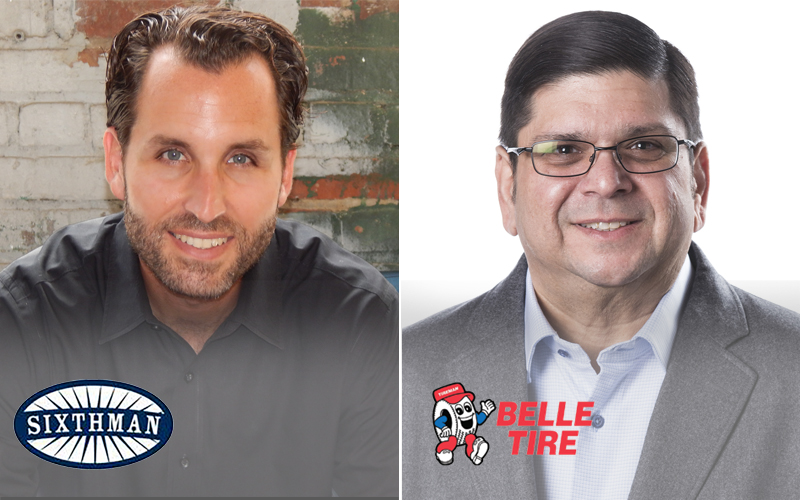 Anthony Diaz – Sixthman
Anthony Diaz is the Chief Executive Officer and CMO at Sixthman. Sixthman, a wholly owned subsidiary of Norwegian Cruise Line, creates festivals at sea and at all inclusive resorts designed to set the stage for moments that make life rock! Since 2001, Sixthman has pioneered themed cruise experiences for some of the globe's most iconic bands, brands and their fans. Their mission is to tear down the walls between fans and bands, having done so on 117 full ship charters, hosting over 262,000 guests for over 1,000,000 days on vacation at sea with world class artists and brand partners. Anthony has been featured in numerous publications including: New York Times, Forbes, USA Today, Travelpulse, Pollstar, Music Row and AdAge. Get a feel for what it's like to LIVE LOUD on vacation at sixthman.net.
linkedin
ttps://www.linkedin.com/in/anthonyjdiaz/
Vivek Saran – Belle Tire
At Belle Tire, Vivek has introduced and integrated cutting-edge marketing technology into a comprehensive go-to-market approach from pricing to promotions to customer engagement. His innovative approach has led to significant same store revenue growth and the successful introduction of Belle Tire to new markets. More importantly, "V" as he is known around the office, is proud of his reputation and dedication to teaching, mentoring and empowering the go-to-market team and colleagues across the organization. V is driven by an innate curiosity on why consumers make the decisions they do. That passion has led to a 20+ year track record as a strategic leader in several integrated marketing firms tasked with uncovering consumer, market, brand and product insights, as well as, turning them into business opportunities that drive expansion, turn around, growth and innovation. Clients span a wide range of categories including Adidas Golf, Carrier/Bryant, Colgate Palmolive, Coca-Cola, Make-A-Wish, Purina, Rite Aid Pharmacy and S.C. Johnson & Family, among others. A Graduate of the University of Pennsylvania, Vivek, Diane and their son, Pax, reside in Ann Arbor, Michigan.